Serves: 6
Preparation time: 4 h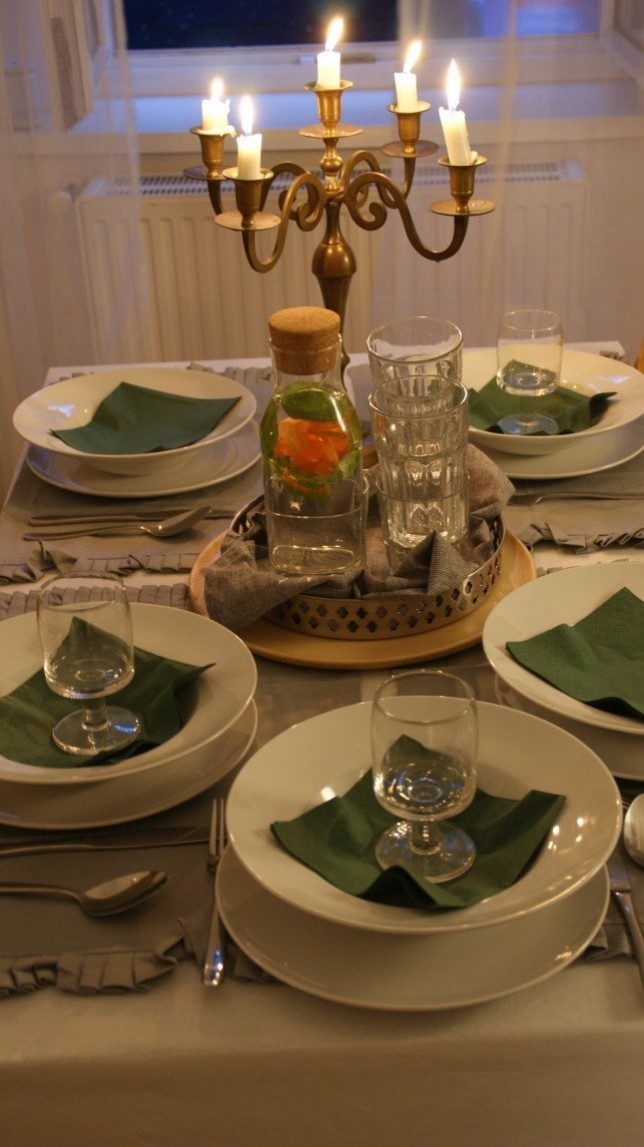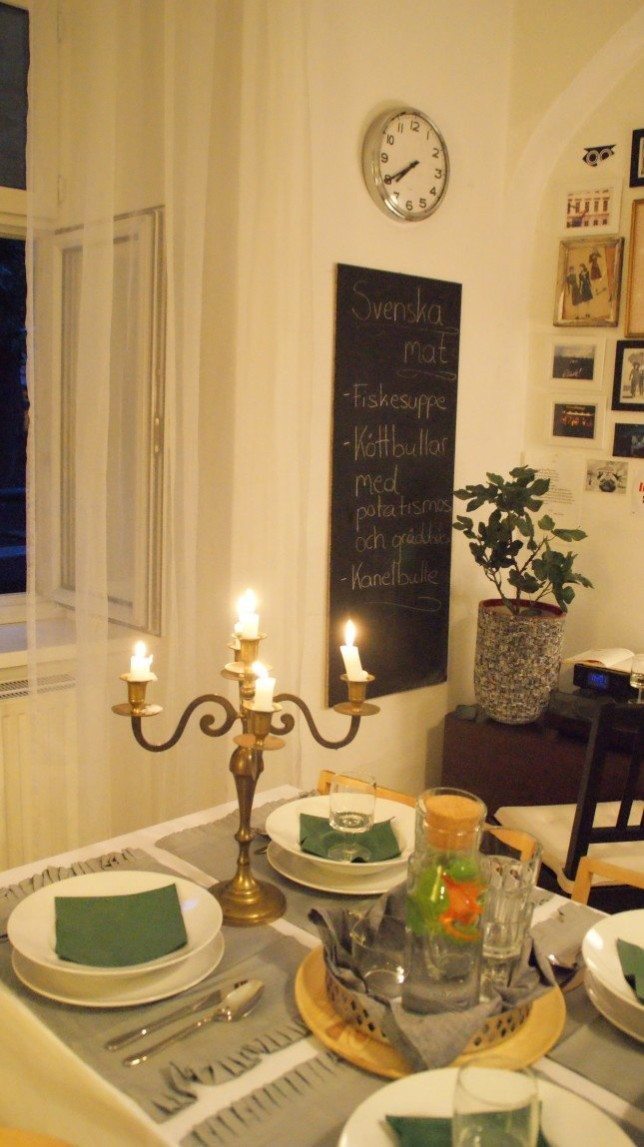 A few weeks ago IKEA Austria invited me to an early release catalogue presentation. As I am one of the biggest fans of IKEA (not only does my whole apartment consist of IKEA furniture and decoration, but also I bought most of my kitchen ware and table ware at the Swedish furniture store) you can imagine that I was pretty psyched about this invitation. We got a great insight into IKEA's philosophy and their eagerness to create a social environment for their staff and to offer high-quality food with a strict demand to sustainable production. They also presented their very beautiful new 365+ edition that I am already a big fan of. At the end of the evening, we were invited to a Swedish dinner which I enjoyed so much that I immediately started looking for Swedish recipes in the cab on my way home.
A few days later I met Charlotte at a birthday party. Charlotte spent half a year in Stockholm and is yet another great cook-enthusiast. She really got into the Swedish cuisine and got very good in cooking all kinds of traditional Scandinavian food. When she told me about her journey and all the delicious food she cooked and ate, I begged her to teach me how to make the famous "Köttbullar" which everybody probably knows from IKEA's food halls. A few weeks later she arrived in my very Swedish apartment – loaded with handwritten recipes of Scandinavian fish soup, Köttbullar and Kanelbulle, which she got from her Swedish friends.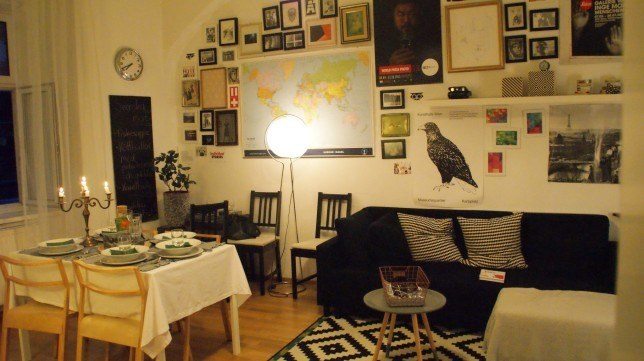 We started our Swedish cooking-session with a nice glass of white wine and Charlotte's stories of her time in Sweden, the "Fika" (Swedish tea & pastry time) and the open-minded and tolerant mentality of Swedish people which she really misses back here in Austria. Her beautiful stories got us in the right mood for really trying hard to make an authentic "Svenska mat" – and so we did – starting with the Scandinavian fish soup.
"Fiskesuppe"
Ingredients:
one onion
2 carrots
half a bulb of fennel
a small piece of celery
one handful of basil
one handful of chives
one handful of parsley
200 ml white wine
125 ml whipping cream
100 g butter
400 g fish (salmon, white fish,…)
150 g shrimps
750 ml – 1 l fish stock or vegetable stock
salt & pepper
Preparation:
Chop the onions into small cubes, melt the butter & fry the onions until golden brown.
Chop carrots, celery & fennel.
When the onions are done quickly add the wine and let it cook for about 5 minutes.
Add the fish stock or vegetable stock, carrots, celery & fennel. Cook for another 5 minutes.
Cut the fish into bite-sized pieces and peel the shrimps (if necessary).
Chop the basil, chives & parsley.
Add whipping cream, fish, shrimps & the herbs, mix well and let cook for another 3-5 minutes. Make sure the fish is done but does not get too dry.
Season with salt & pepper and garnish with fresh herbs. Serve plain or with bread.
"Köttbullar" with mashed potatoes
Ingredients:
1 kg minced beef
2 tbsp whipping cream
1 egg
5 tbsp beef stock
1 kg potatoes
0,5 l milk
150 g butter
cranberry jam
nutmeg
salt & pepper
Preparation:
Bring water to boil in a big pot and cook the potatoes until they are soft but before their skin would break.
Combine the meat, egg, beef stock, whipping cream in a mixing bowl using your hands. Season with a little bit of pepper & salt.
Form little meat balls and fry them in melted butter until they are well done or cooked through – depends on the quality of the meat and your preference.
For the mashed potatoes, you peal the potatoes when they are done.
Then mash them using a fork.
Heat the milk in a pot and little by little add it to the potatoes while constantly stirring. Add more or less milk if necessary.
Add a little bit of butter, nutmeg, salt & pepper.
Serve with cranberry jam.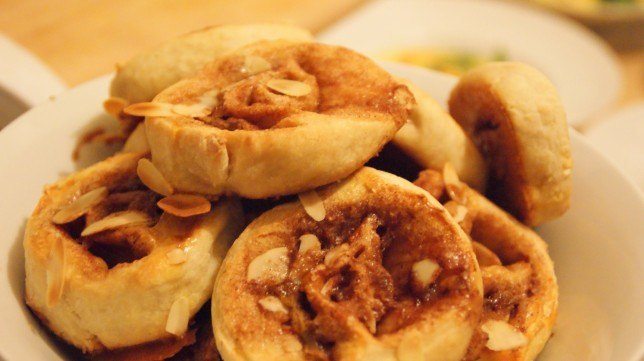 "Kanelbulla"
Ingredients:
The dough:
1,3 kg wheat flour
150 g butter
5 dl milk
50 g yeast
1/2 tsp salt
140 g sugar
2 tsp ground cardamom
The filling:
150 g butter
2 dl sugar
5 tsp cinnamon
The topping:
sliced almonds
coars sugar
Preparation:
The dough:
Melt the butter in a small pot. As soon as the butter is fully melted remove it from the stove and add the milk. Stir well.
Dissolve the yeast in the butter and milk mixture. Make sure it is not too hot – otherwise the heat will literally kill the yeast. It should not be hotter than 37°C.
Take 2/3 of the wheat flour and combine it with the dissolved yeast in a mixing bowl. Knead well – using your hands.
After a while add the leftover flour, salt, sugar & cardamom little by little until you get a non-sticky solid dough.
Sprinkle a little bit of flour over the dough and let it rest for about an hour.
The filling:
Meanwhile, you can already prepare the filling. Therefore, you will need to melt the butter in a small pot.
When fully melted add the sugar and the cinnamon.
Stir well and set aside.
The grand finale:
Divide the dough into two equal parts.
Flatten both parts on a baking paper. Maybe sprinkle some flour onto the paper to make sure that the dough will not stick.
Spread half of the filling on each dough.
Now cautiously make two rolls that you then cut into 2 centimeter slices. Lay the slices on a baking tin (again use a baking paper for this) and gently press each slice flat.
Preheat the oven to 250°C.
Whisk the egg in a small bowl and spread it on each piece of Kanelbulle using a brush or your fingers.
Sprinkle with chopped almonds and coarse sugar.
Bake for about 5-10 minutes until golden brown.
Enjoy hot with a glass of fresh milk!